Vapour Trail Ltd specialises in small business web design. We are based in West Sussex, UK and have many customers in the UK, USA and China
As a small business ourselves, we are well aware of the pressures and demands of this sector. We won't try to bamboozle you with technical jargon. We will deal with you in language you understand. Perhaps most importantly, we will be clear about what you are getting for your money.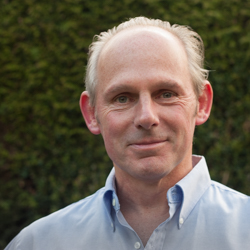 We have been in business for 10 years. Our founder, Chris Jerrey, has been in the IT business for 17 years and has a wealth of experience working with big names and small business. He's worked with Diageo, Network Rail, Virgin, Bombardier, Whitbread and many other big names.
Our principal business is providing web design for micro and small businesses. That's businesses from one person to fifty people. We can create websites from new with a new domain name or redesign an existing website with enhanced functionality.
Something which is very important to us, is getting your website noticed. Even at the level of our Small Business Website we will carry out simple Search Engine Optimisation and recommend ways to make your website more visible. All businesses have different requirements. For some, it will be an easy to remember name that can be spread by word of mouth. For others, it will be a good rating in search engines. We will help you to achieve your objectives.
WordPress experts
WordPress is a Content Management System (CMS) that allows the owner to manage the website content. This is very important to any business that has a constantly changing flow of news and events.
Many of our customers have been with us for years. We are proud of these relationships. We have small business web design customers all over the UK and internationally. We like to try and get to know our customers, how they work and what they want to achieve.
Small business web design
Are you a business start up or wanting to take the next step with your website? We would really like to talk to you.
Call us on 020 3129 6259 or email info@vapourtrail.biz