This is our Small Business Website package for £299. The perfect package for a small business that wants a proper professional website at a value for money price.
What do you get?
.co.uk or .com domain name
Email addresses set up
Hosting on our state of the art Cloud hosting
Latest version of WordPress CMS
Essential plug-in functionality installed
WordPress SEO by Yoast
Contact Form 7
Security software to prevent hacking of your website
Sitemap to help search engines read your website
Analytics, information about traffic
free WordPress Theme of your choice installed
Three pages of optimised and formatted content
Blog page set up
A Professional Website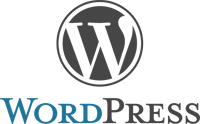 This is not a free DIY website creation tool! Our Small Business Website Package provides you with an industry standard Content Management System, configured by a professional website developer. You have full access to all the functionality of the website. There is no hidden advertising or unexpected links to other websites. It is a secure platform for your message. The Small Business Website Package is the perfect tool for a marketing campaign to promote your business.
The WordPress platform can be left at this basic configuration or grown to hundreds of pages with a wide range of functionality. This WordPress based website will grow and develop with your business.
There is a monthly charge of £15 for the Small Business Website. This covers:
Hosting of website on professional quality infrastructure
Regular software updates to keep website secure.
Small Business Website Package
Interested? Call us on 020 3129 6259 to discuss how our Small Business Website package might work for you.
FAQ
Q: I have already registered a domain name. Can I still have the package?
A: No problem at. We will configure the website to work with your domain name.
Q: I can't find a suitable .com or .co.uk domain. Can I have a .co or .net domain?
A: Sure. However domain names other than .com and .co.uk are more expensive, so we will charge you the full cost of the domain in addition to the package cost.
Q: I probably need more than three pages.
A: The website can grow at anytime. So the price for the website will be based on the package plus whatever additional content you need. We can quote you a price.
Q: I'n not sure about adding new pages, can you do that for me?
A: Of course! We are happy to work with you to develop the website in any way.
Q: What is the Free WordPress Theme?
A: The theme is the template for the website, controlling layout, colours, fonts, etc. You can select any WordPress Theme available on the web and we will install it. Or if you want a more personalised look, we can quote for a bespoke theme.